Tripus's Very Deep Adventure
You're dreaming about octopuses and all of a sudden you feel that your arms are getting longer and longer. You are scared about falling into rocks so you try to grab anything. Some kind of weird music kicks in and you just don't want to stop dreaming of swinging in caves.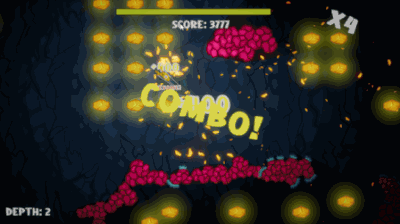 How to play:

1) Press and hold left mouse button to use your rope
2) Pickups give points and combos!
3) Dive deeper and deeper but avoid rocks (unless you have U L T R A!)


Ludum Dare 48 submission: Tripus's Very Deep Adventure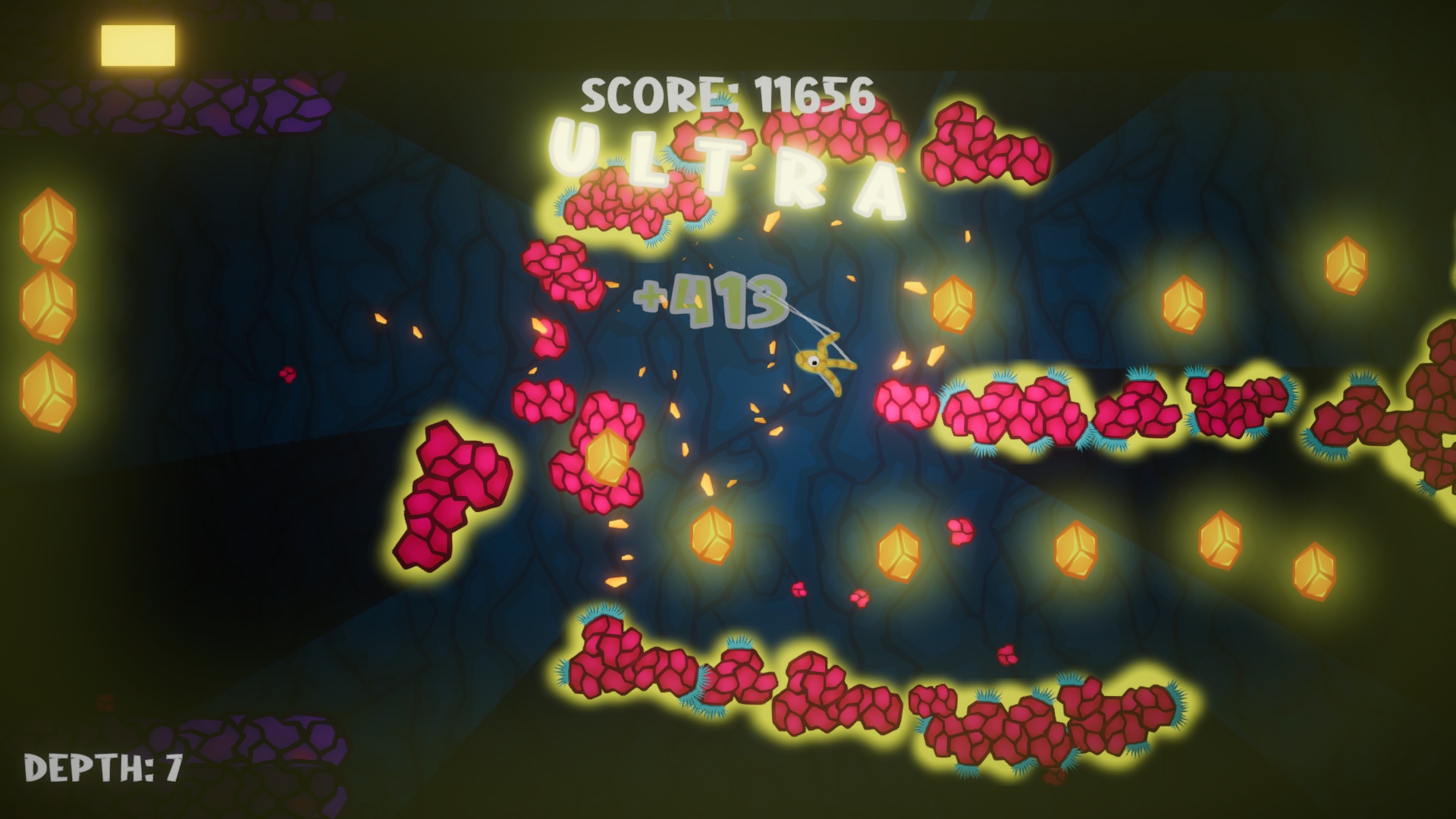 Changelog for 1.02:
- Room spawning fixes and adjustments to make whole map more vertical
- Corrected game difficulty
Changelog for 1.01:
- Fixed game freezes that happen on higher depths
- Optimization for level generator
- Combo meter declines faster at higher depths to make the game more challenging
Comments
Log in with itch.io to leave a comment.
Colorful game and very enjoyable! It is featured in my video!
Take a look!
Such a great flow game! I went in trying to be the extra critical game dev but I couldn't do it! Saving this as an example of great game feel.
Hey! :)
Looks like I can't manage to load the game, not sure why but Unity stay stuck like that once I click the launch button: (couldn't add the screenshot for some reason O_o)

Hey!

Thanks for trying to try the game! :D I made a Windows and Linux build if you want to try again :)
Nice that allowed me to play it!
Very fun game! XD
The audio is particularly lol